Is an Addiction Treatment Program for me?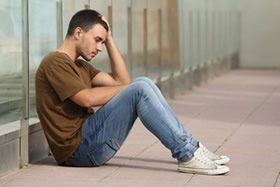 Whether you use drugs occasionally or you are deep into addiction, treatment is the best choice to clean up and get your life back. Drug and Alcohol Rehabs offer many people a chance to start again without the use of drugs or alcohol. The real struggle is figuring out why you turned to substance abuse in the first place. Treatment Programs give you time in a proper environment and setting to detox safely and learn to live sober. Drug Rehabilitation Programs come in many varieties so there is one out there that will address your specific needs.
How do I choose which rehab to go to?
This is a difficult question to answer on your own. With so many different types of programs, how do you know if you're making the right choice? You need someone who is familiar with the different types of programs such as outpatient treatment, residential programs, short-term rehab etc... This is why Drug-Abuse.org provides counselors by phone to discuss your needs and find the appropriate treatment program to attend. It's a free and completely confidential service we offer to you that can make the difference in attending the right program. Different types of programs have different methods and success rates, as well as costs. Our counselors are familiar with the 1000's of programs available and are a great resource to help you find the right choice for you.
Can I afford a treatment program?
Yes, you can afford to go to treatment. If you have a HMO or PPO insurance plan, many of them will partially, or in some cases completely, cover your rehab costs. There is a wide range of treatment programs that range from free and low cost to private and residential rehabs. Whatever your financial situation is, there is a treatment program out there you can afford. Drug-Abuse.org provides information on over 12,000 Drug Rehab programs to help you find whatever treatment plan suits your needs.